Posts for tag: crowns
By Sarah J. Morris, DDS, PLLC
January 14, 2016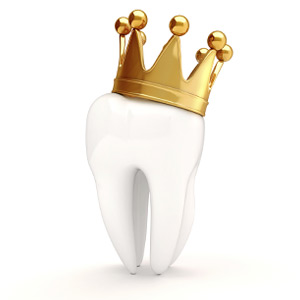 If your tooth sustains damage that compromises its structure — typically through decay or trauma — you have several options depending on the extent of the damage: One of them is a crown. This method saves the tooth and its root and completely conceals the visible portion of the tooth, or crown, under a natural-looking cap made to mimic as closely as possible the size, shape and color of the original tooth.
Crowns also hide imperfections in the original tooth like discoloration, chipping, fractures, excessive wear (from bruxism, or tooth grinding, for example), or abnormalities in the way the tooth formed. And they're used following root canal treatments, which treat infected pulp at the center (canal) of a tooth root by removing the pulp and replacing it with an inert, rubber-like material.
Saving the natural tooth has long been the goal of dentistry because normal micromovements of the tooth root, which is suspended in its jawbone socket by elastic ligaments, stimulate the surrounding bone to rejuvenate. Without that stimulation, the bone continues to lose old cells, but no longer replaces them. Crowns are also designed to restore tooth function.
The function and location of the damaged tooth can determine what material the crown will be made of. If the damaged tooth is clearly visible when you smile, porcelain, the most realistic-looking material, is almost always used. If the tooth receives significant bite force, a stronger material is considered — either, a gold/porcelain combination, or a high-strength ceramic. If you are restoring a second molar, an all-gold crown may be considered.
With the advent of dental implants, saving a damaged tooth is no longer the only option for preserving the health of the bone surrounding the tooth root. The implant — a tiny biocompatible, titanium screw-like artificial root — is placed in the jawbone and is then capped with a natural-looking crown of course!
If you would like more information about dental crowns, please contact us or schedule an appointment for a consultation. You can also learn more about this topic by reading the Dear Doctor magazine article "Crowns & Bridgework."
By Sarah J. Morris, DDS, PLLC
November 18, 2015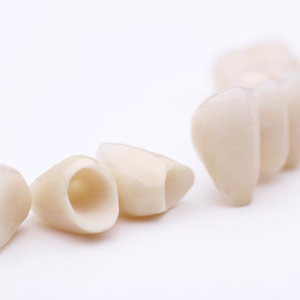 Crowns are a mainstay of cosmetic dentistry used to improve your smile's appearance in a variety of situations. Not all crowns are alike, though — and the differences could affect your cost.
Crowns or caps are needed to cover remaining tooth structure which was previously damaged. Tooth decay and trauma are the major reasons for damage or loss of tooth structure that make crowns necessary. After preparing the remaining healthy tooth to fit into the new crown, we then make an impression mold of the tooth for a dental technician to use to create the new crown. It's at this point where the road to your new smile can take different paths, both in construction and how much artistry goes in to your crown's formation.
Porcelain crown construction falls into two general categories. The first category involves life-like porcelain fused to an inner core of metal. Because many older types of porcelain tend to be brittle and subject to breaking under pressure, metals are used to strengthen the crown. A fused crown can thus provide both durability and a life-like appearance.
In recent years, though, new dental materials have made the second category — all porcelain crowns — a viable option. Either lithium disilicate or zirconium oxide account for nearly two-thirds of crowns made today. Although research on their durability is relatively new, initial results have been encouraging, showing advanced all-ceramic crowns can tolerate forces comparable to porcelain fused to metal (PFM) crowns used in bridges.
On the downside, these newer materials may be more expensive than PFM crowns. Costs for manufacturing may also increase depending on how life-like the matching of color with other teeth you desire your crown to be. For example, individual teeth aren't a uniform color — there are gradations of color that can vary from the tip of the tooth to the root. To capture these gradations in an individual crown requires a high level of artistry and time by the dental technician, which increases the final cost.
If you're in need of a crown, it's best to first make an appointment for a consultation to review your options, and to consider both your expectations and financial ability. Together we can determine what it will take to create a new look for your teeth that fits your expectations and your budget.
If you would like more information on dental crowns, please contact us or schedule an appointment for a consultation.
By Sarah J. Morris, DDS, PLLC
April 20, 2012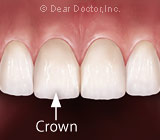 It is always good to be prepared before you have any dental or medical procedure. Make sure that you are informed and know what to expect to make you as comfortable as possible. We recommend that you have a list of questions with you to ask us during your consultation. If we inform you that you need a crown, consider asking any or all of the following questions:
Am I a good candidate for a crown?
Can you do a computer-generated mock-up of my new smile with crowns? (This question is only applicable if the crown is for a front or visible tooth.)
Is there a way that I can "test-drive" my new smile and crown(s) before making them permanent?
How long will the entire process take from my first appointment through completion?
What are the risks, benefits and alternatives associated with the type of crown(s) you are recommending?
Is there any discomfort associated with crown procedures?
Will I need or receive any type of sedation when you prepare (drill) the tooth or teeth for a crown?
Is what you are recommending commonly done?
Can you show me some before and after photos of cases that you have done?
How much will my crown(s) cost?
Will my insurance cover all or a portion of the cost?
How long can I expect my crown(s) to last?
Will there be any maintenance required with my crown(s)?
To learn more about crowns, read the Dear Doctor article, "Porcelain Crowns & Veneers." Or you can contact us today to discuss your situation and schedule a consultation.